Problem
Not all products are on display, and retail stores are always restricted by space to showcase a wider collection. While products maybe on inventory, they are not seen by the customer except in photos/brochures or videos. In addition, retail stores spend valuable real-estate creating 1-2 looks (apparel and accessories on mannequins, kitchens/bedrooms in home improvement, etc.) where soo many more combinations are possible, but cannot be showcased. In most instances, it is left to the customer's imagination to see the products they purchase and hope it matches their tastes. And in many cases, the product is returned because they did not "like" it.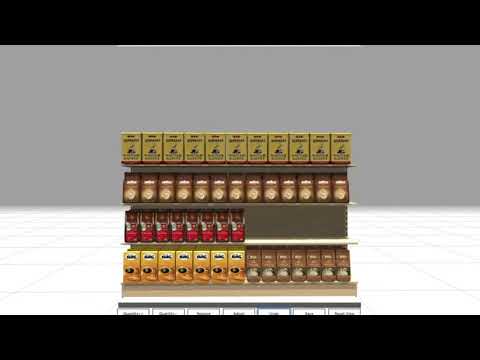 Click here to watch on YouTube
Solution
A 3D digital retail store without unlimited floor space with a configurator that visualises multiple products across categories within the digital store. The configurator also provides options to change the colors, materials, products, etc. allowing stores to preset certain templates or allow customers to define their layout. Make the entire exercise real-time and visual, thereby eliminating the multiple back-and-forth between all stakeholders. By mapping each fixture at a store a digital twin, planners have a view of various fixtures and the populated products in real-time along with the deviation of planned versus actuals. And the plan can be fixed in real-time for store clerks to act upon immediately without the need of going back-and-forth.
BONUS - This extends well into the realm of personalised retail experiences at an individual level based on user preferences and purchase history.
Benefits
-- Generate any number of looks with a combination of products.
-- Layout of products as digitised planograms with end-to-end SKU tracking.
-- Personalised retail experiences based on historic purchases.
-- Real-time collaboration between customers, and pre-sales to ensure customer queries are addressed instantly.
-- A unified system that enables omni-channel phygital retail experiences.