Problem
Today's assembly lines, energy transmission & distribution infrastructure, manufacturing facilities, and smart cities do not have a wholistic picture about their infrastructure at various levels. While enterprises, and city administrators have all the right tools to capture data (ERPs, MES, EAMs, etc.), it does not reflect the ground reality in real-time creating a gap. Only limited historical information is fed back into the systems to indicate if things haven't happened in the way they were planned or that there is a disconnect somewhere.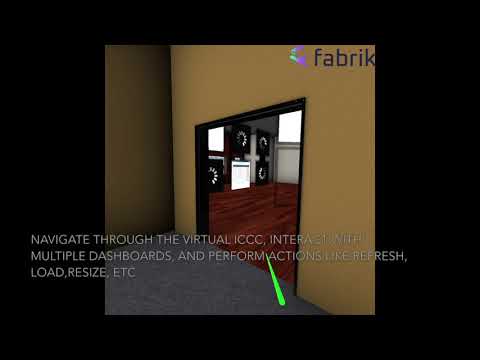 Click here to watch on YouTube
Solution
Fabrik's digital twin of facilities closes that data gap to manage the activities that are completed on the factory floor and integrate with the business systems and records. Therefore, the data contained and managed within the business systems is now connected to actual events on the factory floor.
Benefits
See the production floor with all the complex flows of assets and people.
Achieve far more in-terms of utility, and efficiency with existing systems.
Remove knowledge silos by unifying all systems connecting various departments in real-time.
Control assets, processes, and systems through Fabrik dynamically.